Andrew Gunn, Clover Bell Ltd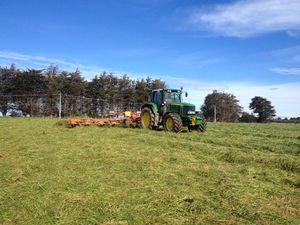 My association with Hughes Contracting started in 1986 when I began dairy farming. I'm no longer involved in daily farming operations but the association continues via the equity partnership I'm part of - Clover Bell Ltd.

Clover Bell operates a dairy farm near Invercargill and uses Hughes Contracting for ploughing, cultivating, seeding and for making baleage and silage. Their modern machinery and skilled staff ensure work is completed in a timely and efficient manner, adding value to our business, which is important during this period of low milk prices.

We have a good working relationship with Hughes Contracting and wish them well for the next 30 years.