Effluent Ponds


Get in touch not to see if we can be of any assistance.
Baleage Hay and Silage for sale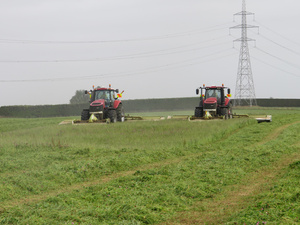 With the boomer growing season Southland is experiencing we have had this year already we have stocks of the following,

- Milking quality baleage
- Crop Baleage
- Silage
- Straw

We have grass blocks loacated throughout Southland so get in touch if we can help with any of your feed requirements.
New Umbilical Effluent Service
Hi Guys,
We are pleased to announce that we are now operating a Umbilical Effluent service to keep up with the growing demands of todays Dairy farming sytems.
Our Slurryquip Umbilical sytem can pump and spread your effluent from your FDE pond up to 1.8km.

- Less damage to your lanes
- High flow rates for fast effluent discharge
- Reduce your fertiliser costs
- Cost effective

Talk to us today to see how we can help with all of your effluent needs.


2017-18 Season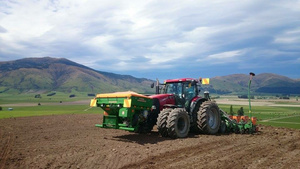 Hey Team, with calving and lambing well under way now is the time to start thinking about cultivation and cropping for the coming season. Talk to us today to discuss your needs on your farm. Grass is available for purchase in either baleage or silage form, so dont hesitate to get in touch!
We look forward to hearing from you to discuss how Hughes Contracting can help for the coming season!
Were now Hiring!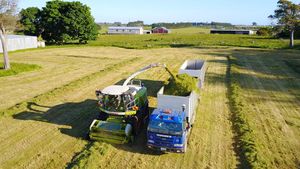 Hey guys, we are now recruiting staff for the 2017/18 season. Jump over to our employment page and fill out the application and we will be in touch! Our season goes from October through to May, If you want to be part of an awesome crew working in a sweet part of NZ Get in touch!
Summer/Autumn Grass Supplies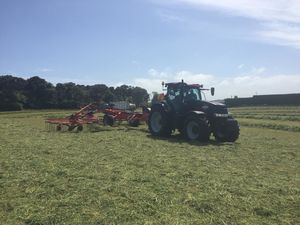 We currently have 3rd cut grass available for Silage or Baleage, this grass is excellent qaulity and will be ready to harvest around mid March. Get in touch today to secure your requirements for the remainder of the season ready for Winter/Spring.
Slurry Tanker Service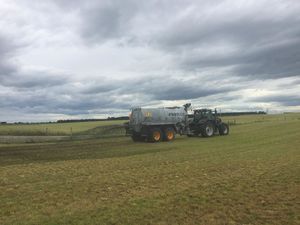 We have recently purchased a Joskin 16000 litre Tanker which is available for all your slurry and effluent spreading requirements. The tanker has auto-fill which saves time meaning we can empty your pond or weeping wall faster. We also have a 7 metre pond stirrer available to assit in mixing your slurry before it is spread. Aswell as the tanker our two muck spreaders are available to spread muck on your farm. Contact Chris today regarding our Effluent and Muck spreading service.