Covid-19 Update

To our valued clients,

We are still operating as we are deemed to be an Essential Supplier to the Primary Industry sector but are mindful of the situation we are all faced with and have made some changes to keep everyone safe.
We are aiming to provide services to you that are of an urgent nature and must be done.

Our Staff will be limited to individual machines to avoid risk and to ensure their own personal safety.
Our staff have been provided with gloves, sanitiser and paper towels to wipe down the inside of their machines before and after use.
Our staff will keep at least 2 metres away from each other and yourselves and we request that you do the same. Please do not attempt to enter the cab of a machine.
Please in all instances make all contact with us via phone, txt or email, our depots in Waimatua and Browns are off limits to the public.
Please do no attempt to enter these sites!

Some managers and admin staff will not be operating from our yard but are all contactable via phone/txt or e-mail.
Chris Hughes 0272939800
Norman Allan 0276119595 (Browns Depot)
Sam Oliver 0272939800 (Silage)
James Newlove 0211727747 (Baleage)

Staff will be bringing machinery where possible back to our depots each night, if this isn't possible, they will travel separately in a work vehicle.
Farm maps can be sent via email, txt, photos or discussed over the phone.
Finally, if everyone does their part then we may have a chance of limiting the spread of this virus, this is all new to everyone and we realise that this is going to take some adjustment.

Please everyone stay safe and look after each other.

Regards

Chris Hughes
Winter Feed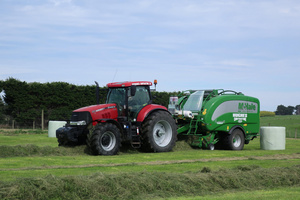 Hi Guys, what a season 2019-20 has been, growth has been at one of the lowest levels we have ever seen, crops are struggling which will be very worrying for some farmers. If you are in need of any winter supplements get in touch with us now, we have baleage and pit silage available to deliver to your farm now. Get in touch with either Chris 0272939800 or Norman 0276119595 in our Browns depot.
Effluent Ponds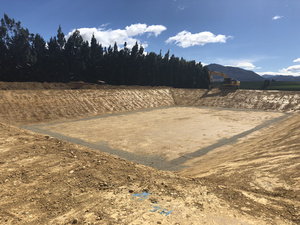 Is your effluent pond up for consent and needing to be lined? We can help! Hughes Contracting can empty your existing effluent with our Umbilical system. De sludge the remaining silt and effluent using diggers and muck spreaders and then rehape and do remedial works to get your pond to where it needs to be prior to lining. We are the one stop shop for everything effluent.

Get in touch not to see if we can be of any assistance.
Baleage Hay and Silage for sale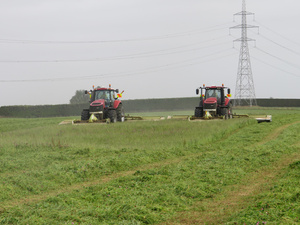 With the boomer growing season Southland is experiencing we have had this year already we have stocks of the following,

- Milking quality baleage
- Crop Baleage
- Silage
- Straw

We have grass blocks loacated throughout Southland so get in touch if we can help with any of your feed requirements.
New Umbilical Effluent Service
Hi Guys,
We are pleased to announce that we are now operating a Umbilical Effluent service to keep up with the growing demands of todays Dairy farming sytems.
Our Slurryquip Umbilical sytem can pump and spread your effluent from your FDE pond up to 1.8km.

- Less damage to your lanes
- High flow rates for fast effluent discharge
- Reduce your fertiliser costs
- Cost effective

Talk to us today to see how we can help with all of your effluent needs.


2017-18 Season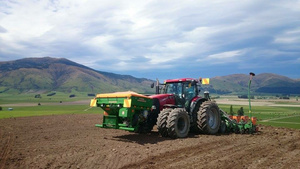 Hey Team, with calving and lambing well under way now is the time to start thinking about cultivation and cropping for the coming season. Talk to us today to discuss your needs on your farm. Grass is available for purchase in either baleage or silage form, so dont hesitate to get in touch!
We look forward to hearing from you to discuss how Hughes Contracting can help for the coming season!
Were now Hiring!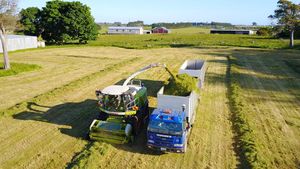 Hey guys, we are now recruiting staff for the 2017/18 season. Jump over to our employment page and fill out the application and we will be in touch! Our season goes from October through to May, If you want to be part of an awesome crew working in a sweet part of NZ Get in touch!
Summer/Autumn Grass Supplies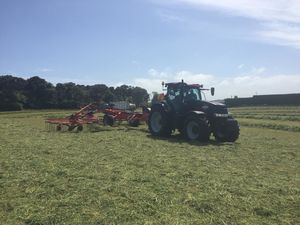 We currently have 3rd cut grass available for Silage or Baleage, this grass is excellent qaulity and will be ready to harvest around mid March. Get in touch today to secure your requirements for the remainder of the season ready for Winter/Spring.